Ready to start? This is how it works
4 EASY STEPS:
1. FREE CONSULTATION
2. DESIGN & PLANNING
3. PURCHASING & RENOVATION
4. TOUCH-UP STAGE

3 TIPS BEFORE YOU BEGIN:


1. COLLECT IDEAS AND INFORMATION
2. DETERMINE AND CONTROL YOUR BUDGET
3. DECIDE WHAT SUITS YOU BEST
1. FREE CONSULTATION
- LABOR PROPOSAL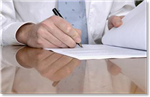 The first step is to review the design plan for feasibility and suggestions for further improvements and modifications. We'll verify the project scope, explain our estimate, and finalize the proposal for labor. European Prestige's role is to stay in tune with today's leading industry standards, quality and design innovation. We'll be in constant contact to make sure we are available for any questions before and even after our completed project. We strive for making your space more efficient, not just more inviting and develop a design that exceeds your expectations.
2. DESIGN & PLANNING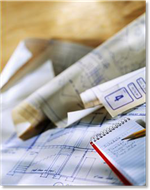 Now comes the fun part – creating your vision. Not only will we advise you on what will look best in your home and in the space you have, we also offer to shop the products for you. We are in constant contact with a wide variety of local manufacturers and wholesalers who carry materials and products for your home remodeling project. There you can view complete kitchen and sampling of cabinetry, granite countertop selections, tiles and much more. An extensive selection of colors, textures, patterns and styles are available for you as well.
We carry our manufacturer's catalogs, enabling our clients to pick the products easily and check on the availability and exact pricing. Check out some of the available products link to available products we offer from a variety of local manufacturers and suppliers.
3. PURCHASING & RENOVATION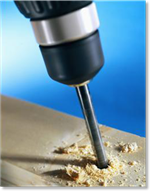 Once you've decided on a final design and product we could start ordering your materials. Before we make the order final, we'll also make sure that all the products and materials you've chosen will fit into your space.
European Prestige will ensure that all orders are tracked for on-time delivery. Delivery can oftentimes be tricky with renovation projects. We'll make sure materials are at the construction site when they are ready to be installed.
- RENOVATION. The construction can begin now that your materials have arrived! Chris, who will be working on your renovations, will be your primary contact person throughout the whole project. He will also handle any scheduling changes or problems and confirms the work is being completed on time.
During the construction phase, we will do everything to protect your home or office, but we advise removing anything of substantial value from the site before we begin the construction. We install dust barriers and floor protection where ever we have to pass over flooring not being replaced. Even with these precautions, dust is an insidious intruder and it takes our joint effort to control it as much as possible.
4. TOUCH-UP STAGE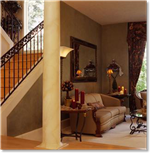 The last phase of the remodeling process is the touch-up stage and a walk-through. Together we will have the final walk through to identify the unsatisfactory and incomplete areas, a touch-up crew will come to take care of those problem areas and finish up the project to your satisfaction.
At this point, you will also discuss and learn a bit about how to clean and care for your kitchen, bath or flooring area. We'll do this as our final inspection and discuss any other projects or work you might consider in the future.