About Us
European Prestige is a locally owned and operated kitchen and bathroom remodeling company. Chris Fodor, owner of European Prestige, has proven his talent and knowledge of remodeling homes for many home owners, investors, and local developers in the Sacramento region.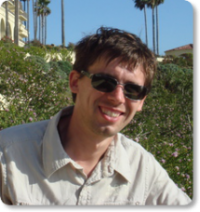 Chris previously pursued his education in civil engineering. His specialization in the engineering field includes structural, construction, hydraulics, sanitary, and environmental engineering. His plan for success is, knowing that his work is done thoroughly, efficiently, on time and within your budget.
His philosophy is based on the passion for his highly personalized service and delivering excellence and complete satisfaction and treat each of his projects with the utmost care in consideration to his clients. His top priority is the commitment to his clients and excellence. This is what others have to say about me. [Testimonials.cfm]
Thank you for choosing European Prestige Corporation online. We hope our web site helps you to make the right choice for your home improvements, kitchen & bathroom remodeling. Contact us to arrange an appointment for a complimentary consultation.
Additional services available to you include:

Granite & Marble Countertops - Fabrication & Installation


Painting


Electrical & Plumbing


Hardwood Floor Installation


Tile Floor Installation